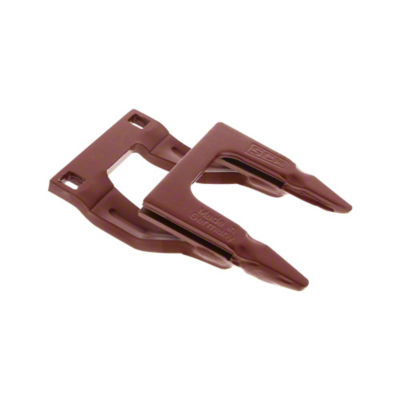 EasyCut II long head/center guard, reinforced open top, for SCH cutting system .
6-1/8" overall length.
14mm guards are burnt orange in color.
Open top replaces closed top head guard on 14mm systems.
Use (1) SC10702 and (2) SC10638 at double drive overlap on 12mm system.
Blunt guard design eliminates residue spearing.
Use with EasyCut or EasyCut II systems.
For AGCO-Gleaner Series I and II.
Case-IH 810, 1010, 2020.
Hart-Carter.
Love.
MacDon (except 5010).
New Holland 73C, 74C, 84C, 972, 973.
Massey Ferguson 1859 Floating, 9100 Flex.